Source: Bloomberg
Author: Michael G Wilson
Article: Original article
Publication date: Friday, November 25, 2022
A strong rally of the New Zealand dollar offset about half of its year-to-date losses however further gains seem complicated as technical resistance is met with cooling investor sentiment.
The New Zealand dollar is up more than 13% from its mid-October low, rising for six straight weeks, amid broad dollar weakness and a record interest rate hike by the Reserve Bank of New Zealand. The momentum indicators suggest the move was excessive, and the 200-day moving average of the currency is a technical resistance level.
Consumer confidence in New Zealand is falling again, the latest retail sales data is off estimates, and the central bank governor himself has said that monetary policy is currently accommodative.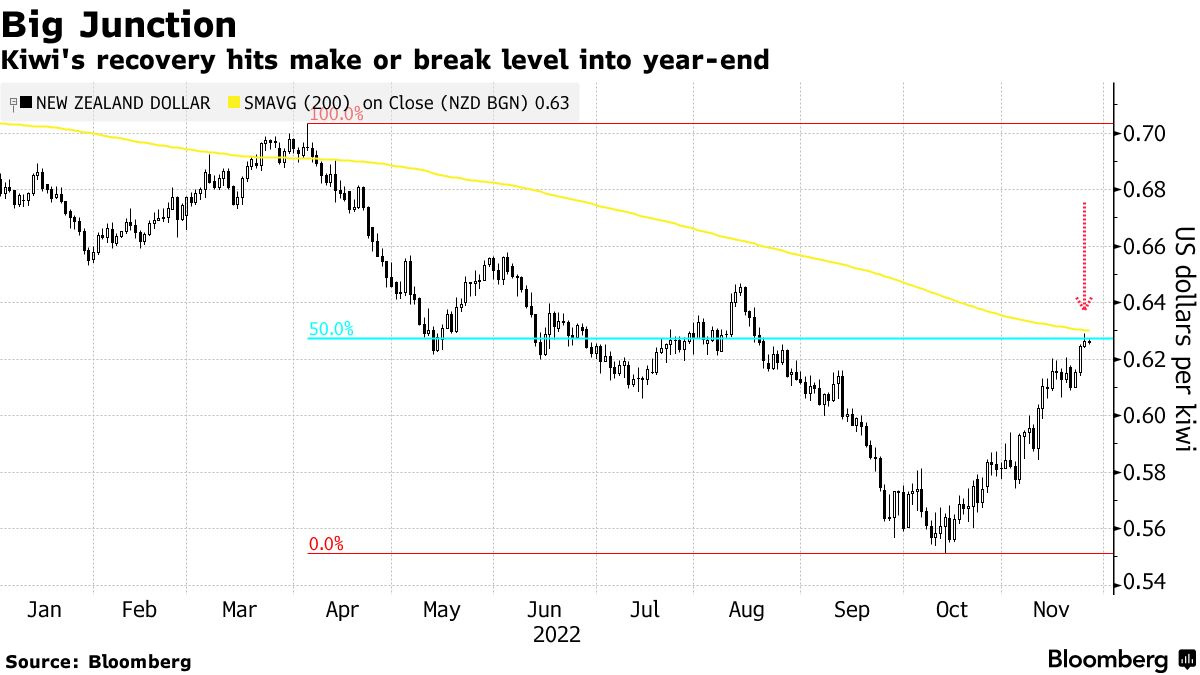 NZD/USD
Forecast:
NZD/USD adjustment after a six-week rally