The US midterm election results are coming soon. And bulls have reason to rejoice as stocks are expected to rise after the final decision being made. During the third year of the presidency (following the election), the market is seeing the strongest growth, with the S&P 500 index climbing 14% on average, Bespoke Investment Group data shows.
S&P Presidential Cycle Dynamics
Although, this is only statistical data, and one cannot trust it blindly. But the bulls are now ready to cling to any optimism, so these statistics are going to support and instill faith in the market growth on a short time-scale.
Positive inflation data in the U.S. is another trigger that gives confidence to the stock markets. These fundamentals are strong but they need to be confirmed over a few months' period. Besides, the Fed is moving the rate inertially. In other words, we might see more rate hikes even in case of a steady decline in inflation.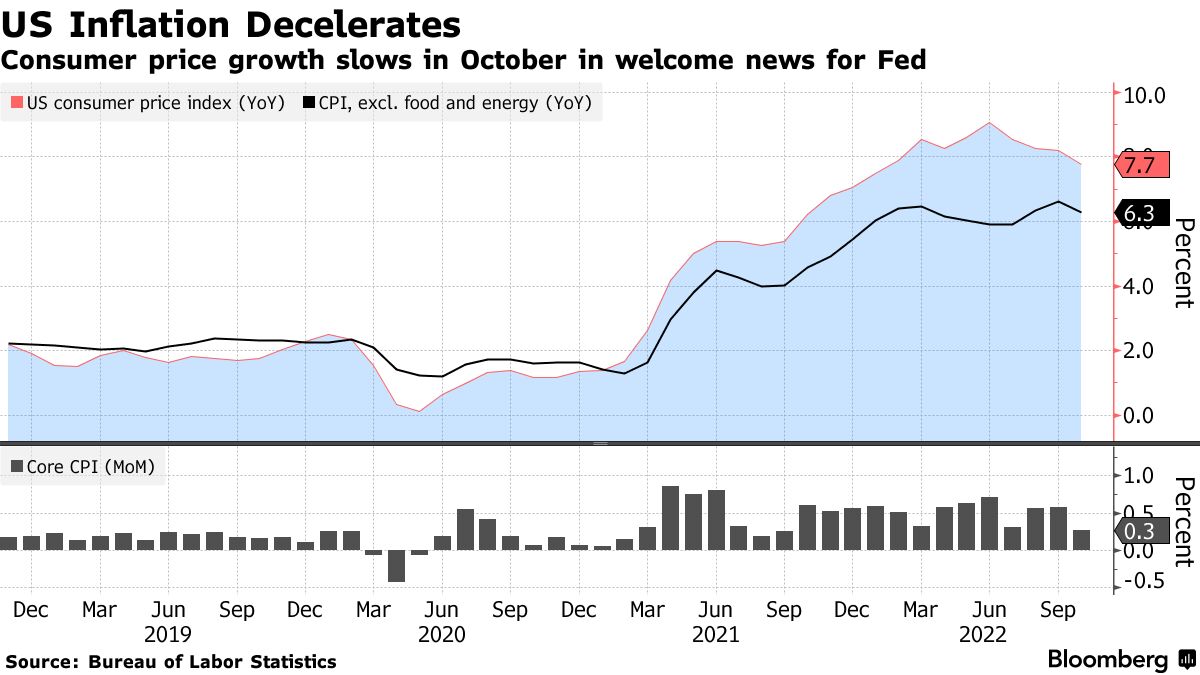 U.S. Inflation
The key drivers that have boosted the S&P 500 in the recent trading days are mentioned above. A positive market sentiment is likely to last for a while. Then negative macrostatistics may hit the market once again, and the index is going to show a downward reversal. This theory is confirmed by technical analysis.
There are technical factors pointing to the continued market growth:
The market hasn't yet reached the upper boundary of the global downtrend. But the index has already crossed its limit 3 times, followed by a downward move. This level is 4100 points. That might be a local maximum for the index. If the level is broken higher, the whole bear market will be cracked.
Based on RSI, the market hasn't yet entered the overbought zone.
Within the local uptrend, the index has started to rise significantly. Returning to this trend may act as a stop-loss, meaning the level of 3945 points.
The following trading options may be suggested:
Buy the S&P 500 at 4,100 points. Risks can be limited by a stop loss at 3945 points.