Source: Investing
Author: Satendra Singh
Article: Original article
Publication date: Saturday, November 12, 2022
There was an inverse correlation between natural gas and WTI crude oil futures amid growing hopes for economic recovery. On Friday, natural gas fell 5.40% and WTI crude oil rose 2.76%.
Last week, energy companies in the US added oil and natural gas rigs for a second week in a row as relatively high oil prices were the driving force for the companies to increase production.
On Thursday, the EIA report revealed that natural-gas supplies rose by 79 billion cubic feet , which is much larger than the 5-year average of +20 Bcf. In addition to this, the average temperature in the US was higher than usual.
According to the current weather scenario, demand for natural gas could remain low during the first three trading sessions of the week and could change dramatically during the last two trading sessions of upcoming week.
Technical analysis
According to the weekly chart, natural gas has formed a significant bearish candle, which explains the sudden rise in sales seen last week.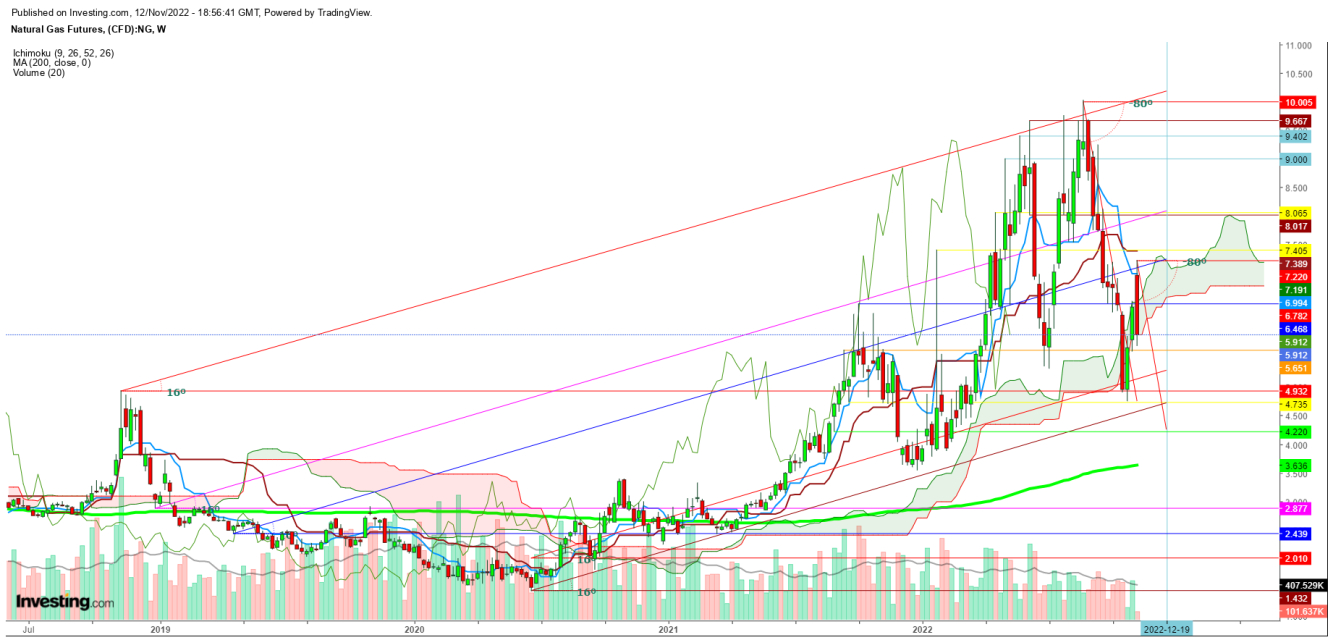 Natural gas weekly price chart for the futures contract
This may push prices to local lows if the week starts below the lower border of the "Ichimoku clouds" as the bearish crossover in the weekly chart means that the pressure on prices will extend over the coming weeks.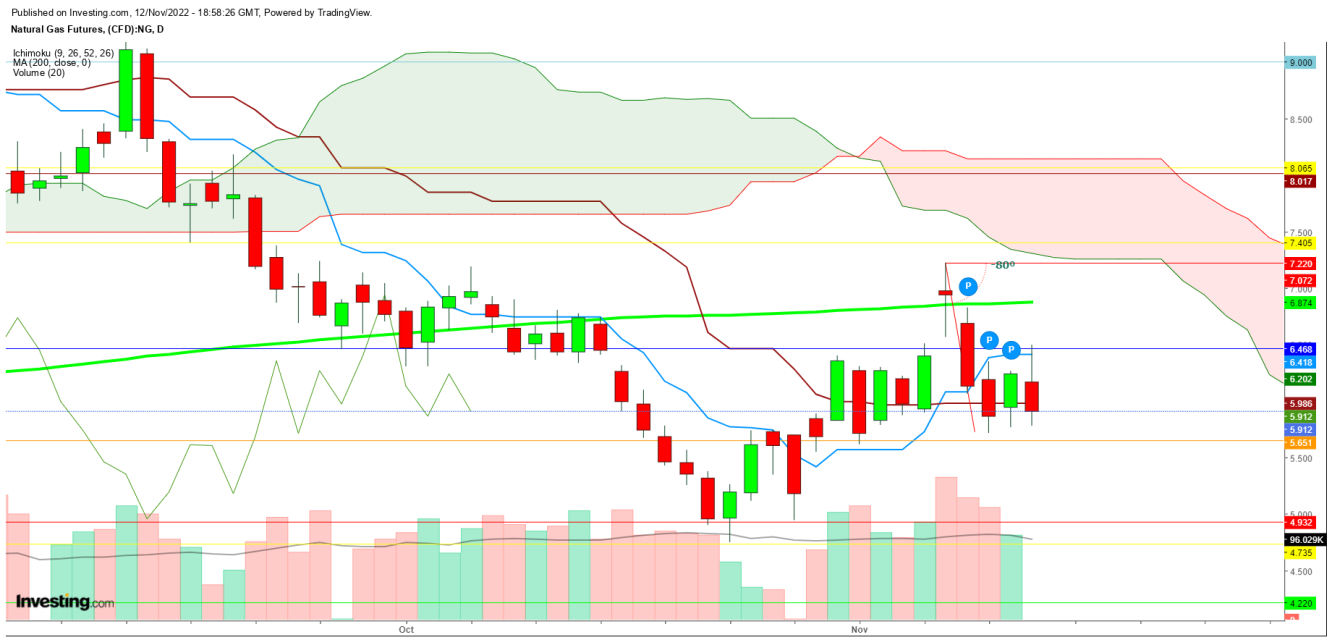 Natural gas daily price chart for the futures contract
According to the daily chart, the candle seen on Friday indicates that a confirmation candle may appear on Monday and the next candle on Tuesday, as demand for natural gas may remain low until Wednesday.
Forecast:
Natural gas will continue to decline to local lows.