Source: Investing
Author: Declan Fallon
Article: Original article
Publication date: Friday, November 11, 2022
Yesterday's rise cancelled out the scenario of a hike to the lows of U.S. indices in the short term. The strength of that rally was no doubt supported by the closing of short positions. I would not overemphasize the CPI data, many indices are still locked inside trading ranges that could develop in either direction.
Nevertheless, the S&P index managed to break the local high on the daily chart. Right now, the index hopes to get closer to its 200-day moving average. The technical indicators are improving, with the exception of the On-Balance-Volume, which keeps a sell signal for now. Therefore, there is a high probability for the S&P index to continue rising at the moment.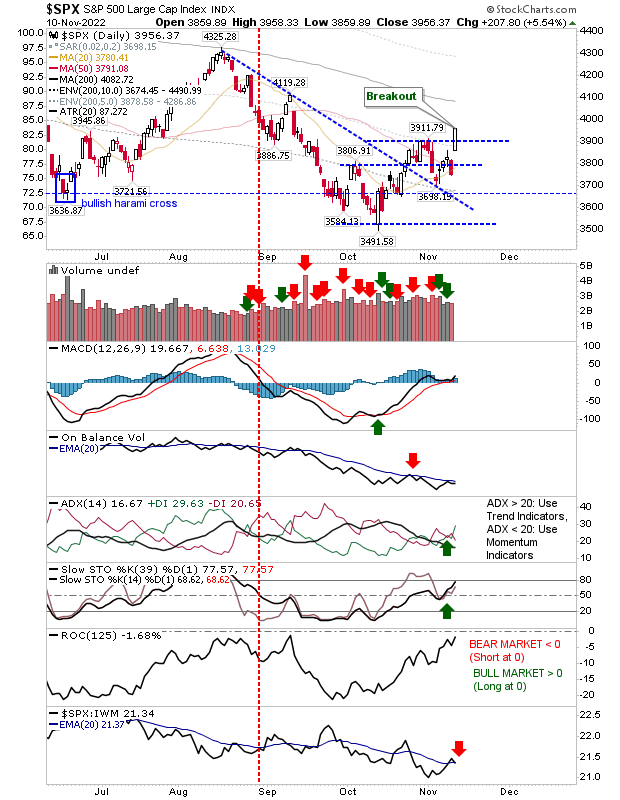 SPX Daily Chart
Forecast:
The majority of the technical indicators signal that the S&P index will continue to rise.